PARADISE VALLEY, AZ
HOME REMODELING CONTRACTOR
If You are a Paradise Valley, AZ resident and
You're Excited and Motivated to Remodel Your Kitchen or Bathrooms or
Expand Your Living Space with an Addition-
Let Our Home Remodeling Experience
Create the Dream Space You've Imagined for Your Paradise Valley Home
We provide home remodeling services in Paradise Valley, AZ with a focus on kitchen remodeling, bathroom remodeling, additions, and whole house renovations.
Hochuli Design & Remodeling Team is a design-build company – we first design your project and then we build it. The ability to design and build is a special skill that few remodeling companies master. Scott and Lorrie Hochuli own and operate the company.
Our process starts by asking you plenty of questions so we can understand the style and feel you want to achieve.
Of course, considering the functional aspects of your design is an important part of a thoughtful home renovation plan.
Here are some of the design elements we will consider for your Paradise Valley, AZ home remodeling project:
The space to be renovated and the surrounding rooms
Color and finish materials
Selection of plumbing hardware and fixtures
Lighting fixtures and placement options
Product and material specifications
Specialty options for storage
Pricing of complimentary options
Building code and local zoning regulations
And so much more…
The Most Common Reasons Homeowners in Paradise Valley, AZ
Hire Hochuli Design & Remodeling Team for Their Home Renovation Project
Here are just some of the reasons our clients have renovated their Phoenix-area home:
Growing Family
Your family is growing and you need more room. You have a new baby, an adult child is coming back home, your parents are aging and need your help or perhaps you are combining families after remarriage.
Amazing Transformation
You have lived in Paradise Valley for a while and you are now ready to update your home to fit your tastes. Many of our clients have been amazed at the transformations we have been able to achieve for them. Most can't believe it is the same home. We can advise you if you are "over improving" your home for your neighborhood. This is always your decision but we want you to be informed.
Privacy
You want a private "retreat" to unwind after work. Many of our clients have busy careers and want to create a "retreat or sanctuary" area in their home to unwind. This could be a man cave for him or a spa-like bathroom for her, a media or exercise room for the whole family or wine cellar or hobby room.
Entertaining
You want to create a great gathering place for family and friends. That 80's era kitchen can become the one place everyone wants to be at the end of the day and on the weekends. A kitchen remodeling project that reconfigures your space can dramatically improve the functionality of your kitchen and dining area.
Wow
You've wanted a master bathroom for years and now you are ready to do it. This can be that "wow" place you have always wanted. It can be a place to relax and escape or just give you pleasure each time you enter. Master bathroom remodeling projects are ones that make you glad you did them.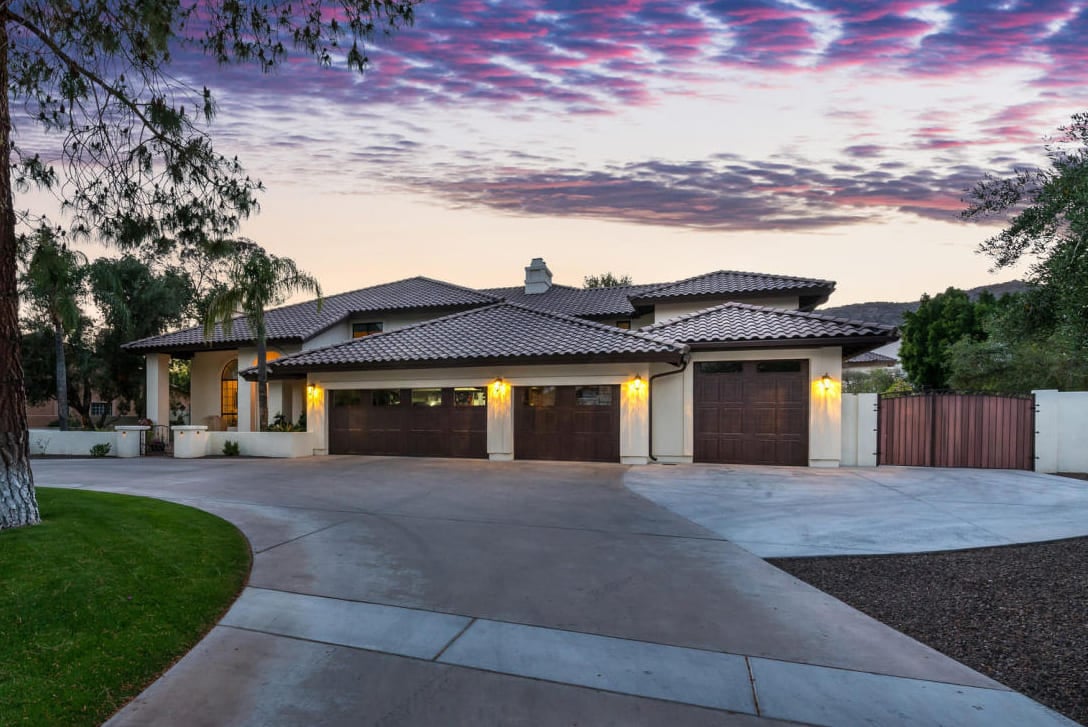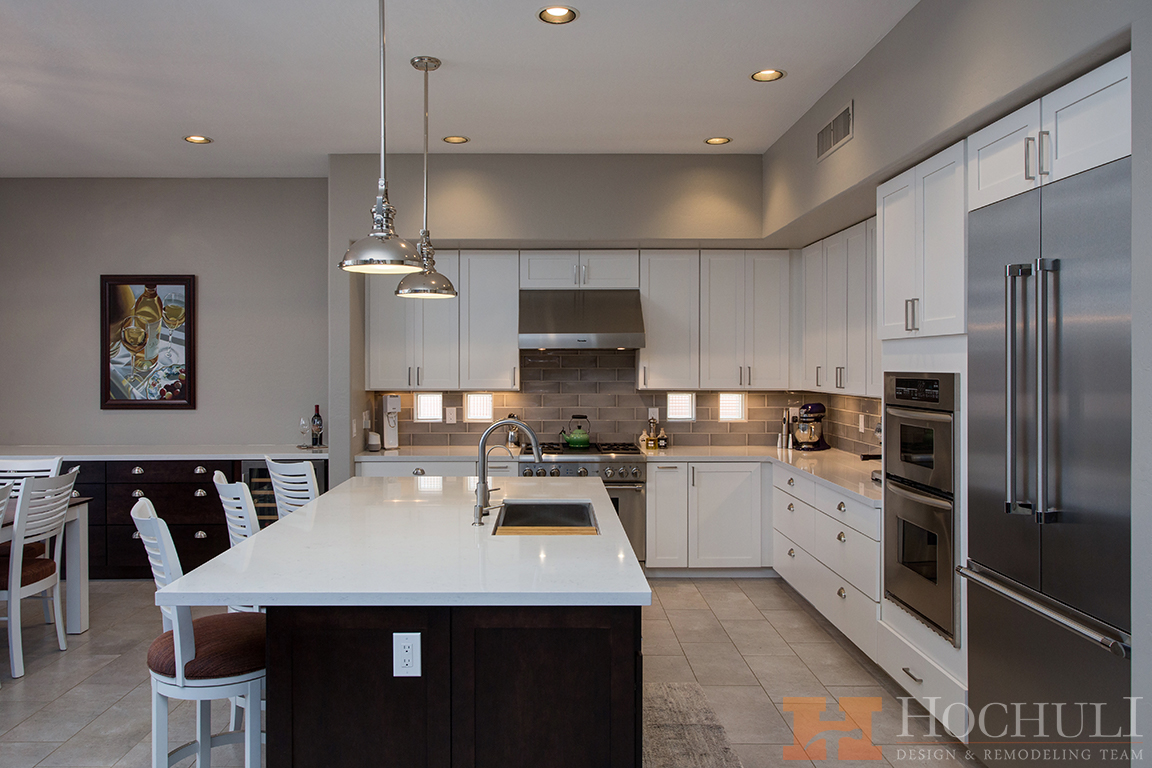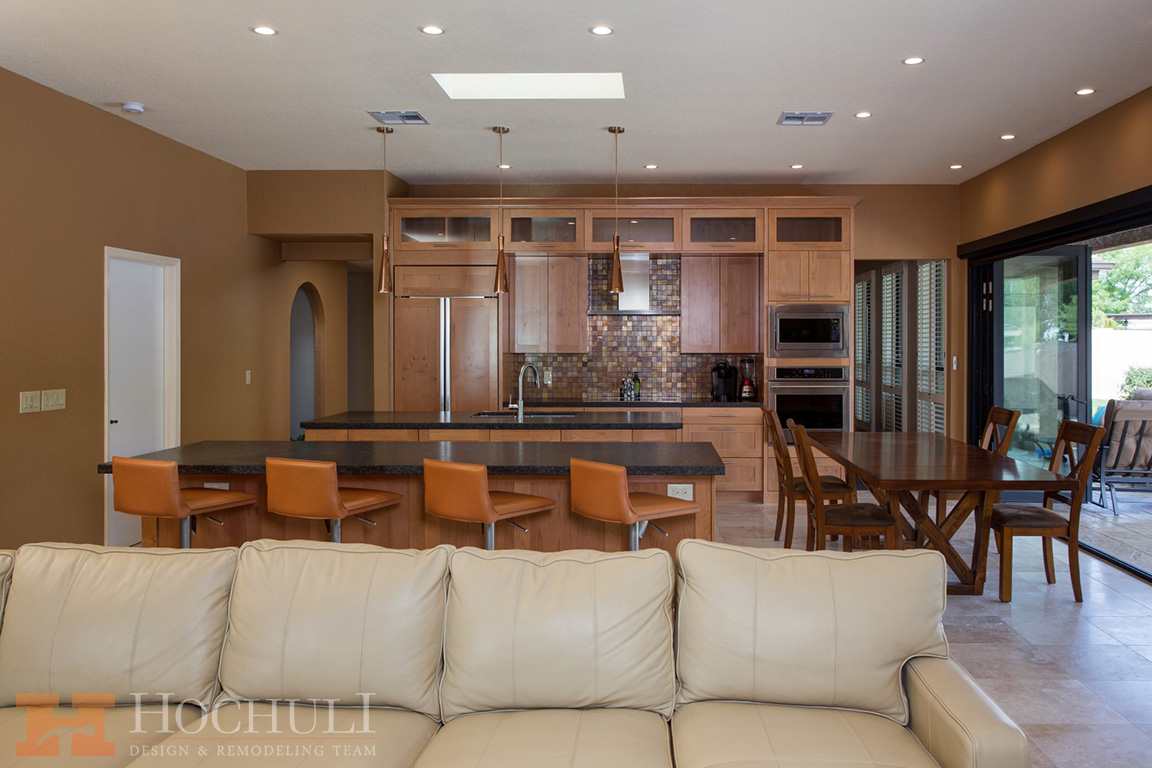 We are familiar with the style, size and value of homes in the many neighborhoods in Paradise Valley, AZ including: Sanctuary, Camelback Country Estates, Lincoln Heights, Paradise Mansion Estates, Camelback Country Club Estates, Camelback Mountain, Clearwater Hills, Tatum Canyon, Paradise Valley Estates, Mummy Mountain Park, Finisterre and Stone Canyon.
We can advise you if you are "over improving" your home for your area.
If you want to add on for extra living space, or simply improve the layout and functionality of your home by renovating your kitchen, bathrooms, master bedroom, home office, outdoor kitchen, outdoor living area or any other area of your home, we have the experience you are looking for.