Meet the Hochuli Design & Remodeling Team
Design & Remodeling Under One Roof
Your dream project can be completed without the headaches, hassles, and quality issues many homeowners experience on home remodeling projects. If you are considering a home remodeling project- you may be researching remodeling magazines and websites and come across the term "design-build remodeling" or "design-build remodeler".

"Design-build" combines project design, product selection, and construction into a seamless process through a single company

; the Design/Build Remodeling Firm. Many homeowners who are planning a remodeling project prefer this method because it provides them with a single point of contact for all aspects of the project and better control over costs, scheduling, and accountability. We believe home remodeling should be exciting and enjoyable.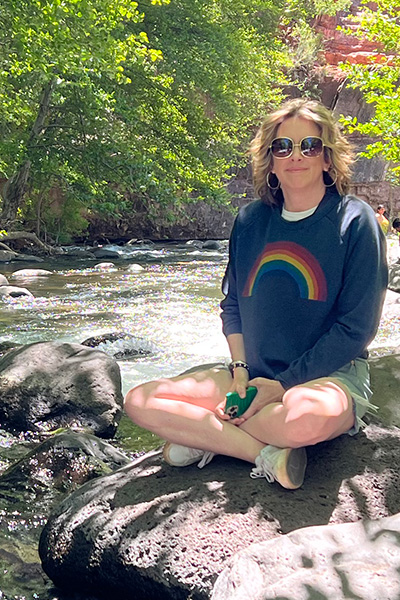 Lorrie Hochuli - Founder & Principal Designer
Since 2001, Lorrie has been an integral part of the success of Hochuli Design & Remodeling Team. In the early days, Lorrie walked side-by-side with Scott as they personally distributed door hangers on the front doors of homes in the east valley; and all these years later she continues that passion for the business and the home remodeling industry. Lorrie understands the needs and perspectives of her clients..... especially when it comes to the woman. When asked what her best skill is, Lorrie's response is 'listening'.
A transplant from Pittsburgh, Pennsylvania, Lorrie moved to the Phoenix area her freshman year in high school. She continued on to obtain Design Certificates from MCC and ASU, and continues her formal and social education to stay ahead of market trends as well as creating new looks and implementing new ideas.
Lorrie has a passion for Autism Awareness, fundraising for awareness and acceptance, and has sat on Committees with Autism Speaks and SARRC. She enjoys concerts, especially when it's one of her favorite artists playing at a historic venue like Red Rocks or the Hollywood Bowl. Lorrie and Scott have two daughters, Devan and Ryann.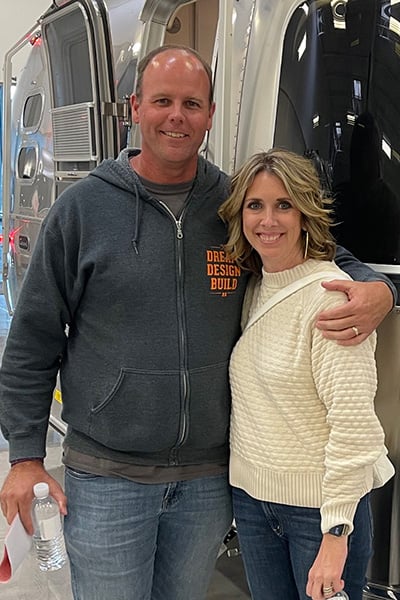 Scott Hochuli - Founder & President
Pronounced Ha-Cue-Lee, Scott is an Arizona Native and son of retired grade school teacher Bonnie Hochuli and retired NFL Official Ed Hochuli. After 9 years working for some of the best remodeling companies in the valley, friends and business associates urged Scott to start his own remodeling company. In response to a growing demand for his services; Scott and Lorrie formed the company in 2001 and began offering home remodeling and home addition services full-time.
The 1st ever project Scott completed was a custom built-in media center that was manufactured in the Hochuli's garage workshop. Fast forward 20+ years and the largest project Scott has completed is a $1M home remodel in Las Sendas, Mesa.
Scott has a passion for his family. From being Ryann's personal photographer during her volleyball playing days, to Devan's mentor as she creates her plan for being in business herself some day, to the amazing adventures with Lorrie as they explore the beautiful country together in the Airstream. Despite thinking about, and strategizing for the business 24/7, Scott still finds time to enjoy bbq smoking for friends and family, mountain biking, and cruising around in his classic truck (with Lorrie riding shotgun of course).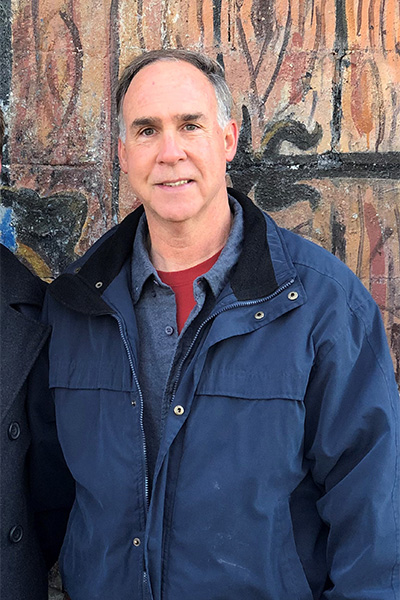 Stephen Ambre - Production Manager
Steve's resume speaks for itself! He has been in the construction industry since 1993; from wearing all the hats as a business owner to working for and working with top-tier remodeling companies and subcontractors across the Valley. Steve has an old school passion for communication, efficiency, and finished quality. The joy of helping others is what motivates him the most.
Steve's love of Architecture has him dreaming of a trip to Italy some day to see it in person.
When asked three things about himself, that he's most proud of; his answer is being a grandfather, the fact he's good with his hands, and that he has an AWESOME family. Steve and his wife have 2 grown boys, and have been married for over 29 years.
Dean Johnson - Field Project Manager
Dean comes to the Hochuli Team by way of Denver, CO. Highly skilled with nearly a decade of experience in construction trades, Dean's specialty is all things woodworking; from building murphy beds and tables hidden in plain sight to installing an entire house of custom cabinets on a Hochuli project. Dean is meticulous, detail oriented, and ambitious. He also possesses common sense; which sounds so simple, but isn't something you can teach.
Dean is motivated by the desire to provide quality craftsmanship and enjoys the creative aspect of his work.
If he's not on a job site, Dean can most likely be found at a new brewery, traveling, or enjoying the great outdoors with his wife Stefanie and their dog, Addie.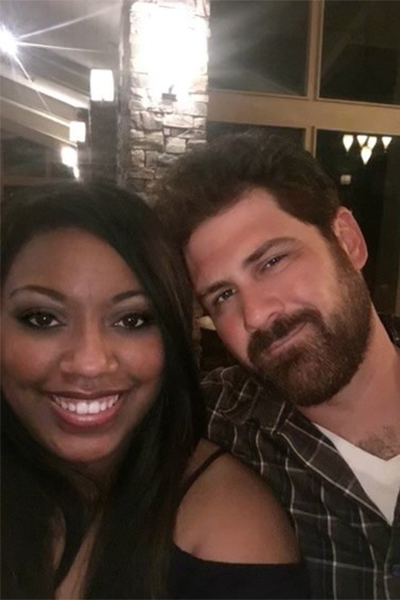 Brandon Kole - Field Project Manager
With over 20 years of experience, Brandon is highly skilled in all remodeling trades (except stucco 😊); making him a very well-rounded journeyman level craftsman. Over those 20 years, his work experience has included kitchen and bath remodeling, home restoration, flooring, electrical work, custom built projects, and more.
With 'self-respect' and 'doing the right think' being Brandon's main motivators, this translates into high quality craftsmanship and beautifully finished projects. He works on every home as if it's his own and takes great pride along the way.
Outside of the daily work grind, Brandon likes to hone his musical skills and enjoys reading books by Hemingway; all while listening to his favorite album by Pink Floyd. Brandon and Ashley have 3 dogs; Roxy, Lola, and Furio.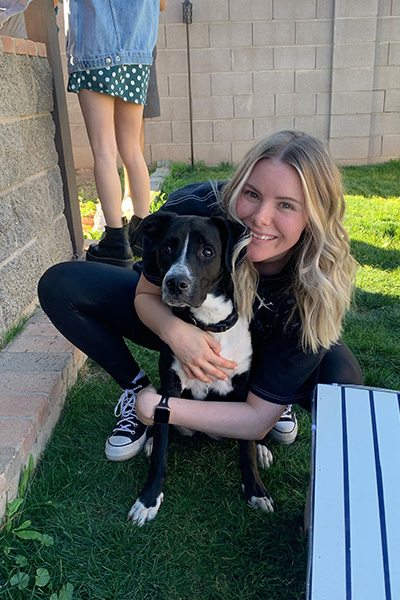 Devan Hochuli - Office Manager
Scott and Lorrie's oldest daughter, Devan is the jack-of-all trades in the Office environment. A 2017 graduate of the University of Arizona, Devan returned to the valley to begin her adult career. Since 2017 she has been the go to person for pretty much anything office or financial related.
Devan also holds an Aesthetician's license and works part time at a medical spa while building her client base. You could say that Entrepreneurship is in her blood because she plans to start her own company someday that will provide a medical spa environment where people can come to her when they need help, not just when they want to be pampered.
Devan has been dating her boyfriend, Alex, for a looong time. They have a dog named Jeter together. Jeter gets his name because of Alex' love for the Yankees, but Jeter only wears UofA bandana's 😁
---
Take the Guesswork Out of Hiring a Professional Contractor
Since we create your home remodeling design, we know all the details that are needed to build the project.
Unfortunately, every design-build, general, or remodeling contractor you meet will say they have high standards, and they will claim that they only use quality materials. If that were true, you could hire anyone and get the same result. We encourage you to review The Risks of Hiring the Lowest Bidder carefully. This may be eye-opening, but unfortunately, these things are done all the time because cutting corners on quality is the only way a low bidder can make a profit.
If you're thinking about adding on for extra living space, improving the layout and space planning of your home by remodeling your kitchen, bathrooms, master bedroom, home office or other living space, or you want to drastically update your house with a complete home remodel, but you're hesitant because you heard about or had a bad experience in the past, we understand.