Mesa, AZ Home Remodeling Contractor
Are you a homeowner in Mesa, AZ? Excited (and motivated!) to remodel your kitchen or bathroom or expand your space with an addition?
Let Our Design-Build Experience Deliver the Dream Results You Expect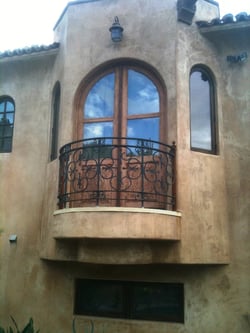 Hochuli Design & Remodeling Team is a design build remodeling contractor – we first design your project and then we build it.
We understand that a kitchen remodel, bathroom remodel, whole house remodel or room addition project is an important decision for homeowners in Mesa, AZ.
Since 2001 Hochuli Design & Remodeling Team has been setting a whole new standard for home remodeling and design-build companies in the Phoenix area.
… Most of our work comes by referral and we believe it is the way we back up our promises that gives our clients the confidence to recommend us to family, friends and business associates.
We invite you to explore our website so you can learn:
Here are just some of the reasons our clients have renovated their Mesa area home:
We are familiar with the style, size and value of homes in the many neighborhoods in Mesa, AZ including Las Sendas, Red Mountain Ranch, and Boulder Creek.
If you want to add on for extra living space, or simply improve the layout and functionality of your home by renovating your kitchen, bathrooms, master bedroom, home office, outdoor kitchen or outdoor living area or any other area of your home, we have the experience you are looking for.
Personal and Creative
Home Remodeling Design Services in Mesa, AZ
Lorrie Hochuli has over 10 years of design experience and understands the needs and perspectives of our clients…especially women. She continues to study and learn to stay ahead of market trends and to create new looks and implement new ideas.
Please visit our gallery to see a small sample of our projects. If you like what you see we would be pleased to meet with you and provide you with our reference list.
Scott Hochuli has over 21 years of experience in designing and remodeling homes. The biggest lesson he learned is that preparation and planning are the only ways to ensure that your project will fulfill your expectations. Along the way, he has made some mistakes and fixed them at his own expense.
So call us today at (602) 451-0323 and get started on your dream project in Gilbert, AZ.