The History of Hochuli Design & Remodeling Team
How did Hochuli Design & Remodeling Team become the great company it is?
Take a brief look in to the History of Scott and Lorrie's Vision.
2001
And So it Begins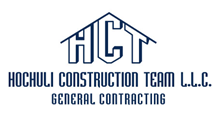 In 2001 Scott & Lorrie begin the journey to business ownership by opening Hochuli Construction Team. The Hochuli's walk neighborhoods on the weekends distributing flyers and door hangers offering their home improvement services. (Original Company Logo)
2001
1st Project
Hochuli Construction Team's 1st project (acquired by door hanger) is a built-in media niche in Chandler
2002
1st Addition Project
The Hochuli Team completes their 1st home addition project: A Master Bathroom Addition in Scottsdale
2022
1st Remodeling Project
1st Home Remodeling Project completed: A Guest Bathroom Remodel in Chandler
2003
1st Major Remodel Project
HCT completes their 1st whole house remodel project: Remodeling of an entire 5500 sq. ft home in Tempe
2003
Youngest Daughter Born
In 2003, Scott and Lorrie welcome their second daughter; Ryann
2004
The Grind Continues
Now 3 years in business, the Hochuli Team continues to complete high quality home remodeling projects throughout the east valley
2005
Kitchen Remodeling Projects
In 2005, Hochuli Construction Team completes their 25th Kitchen Remodeling Project
2005
Wedding Anniversary
In the summer of 05', Lorrie & Scott celebrate their 10-year wedding anniversary with a trip to Hawaii
2006
Logo Change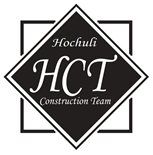 2008
Bubble Bursts
Late 2007 in to 2008 creates troubling times in the home remodeling industry as the real estate bubble bursts
2008
Advertising Increases
The Hochuli's increase Marketing efforts to combat the slow market
2009
Largest Project to Date
HCT completes remodeling of an entire 10,000 square foot home in Mesa; their largest project to date. Lorrie and Scott begin pivoting the business to target design/build remodeling projects
2009
More Remodeling
250th Home Remodeling project completed. Many have been design-build remodels
2010
Driving Lessons
Scott & Lorrie's oldest daughter, Devan, learns to drive😲
2010
Final Logo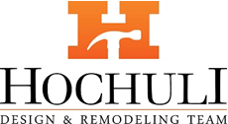 The Hochuli's update the company logo to better reflect the Interior Design aspects of the home remodeling projects, and committing themselves to the Design-Build model
2013
Moving Day
Hochuli Design & Remodeling Team moves in to their new office location in South Scottsdale
2014
Certifications
National Kitchen and Bath Certification
Associate Kitchen and Bath Certification
2015
Award Recognition

2016 & 2017
More Awards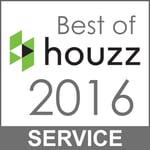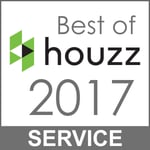 2017
Graduation Day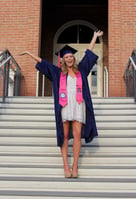 Devan Hochuli completes her college undergraduate studies and graduates from the University of Arizona. She returns to the Phoenix area, and joins the Team
2018
Magazine Feature
Once again, Scott & Lorrie are recognized as one of the top home remodeling companies in the Valley of the Sun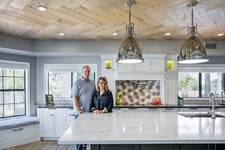 2019
Best of Service Award
2020
Oh Boy.... 2020 is Here
Hochuli Design & Remodeling Team moves their offices to 6th street location in North Tempe. This location provides for more room in the showroom for material displays and client interaction
2020
Office Remodeling
During the COVID lockdown, the Hochuli Team uses that time to renovate their new offices and showroom
2020
Award Season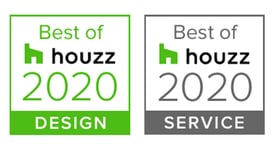 2021
Best of Design Award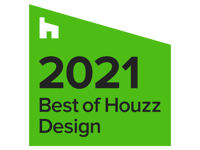 2022
Graduation Day
Scott & Lorrie's youngest daughter, Ryann, graduates from High School and is off to the University of Arizona for college studies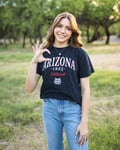 2022
Awards Keep Coming In!