Interior Design & Space Planning
Professional Design & Build in Tempe, Arizona
Programming
Discussions
Come to us with a stack of dog-eared design magazines, Houzz Idea Books or a Pinterest Board full of 'pins'. We'll introduce you to our award-winning in-house design team, and work with you to bring your remodeling dreams to life.
Question, Questions, and more Questions. We'll ask a lot of questions so we best understand what your vision and needs are for your remodeling or addition project.
Together, we'll develop a list of "Must Haves", "Like to Haves", and "Future Project Considerations". As we begin the process of space planning and design, we want to plan for it all. This way, you're less likely to be making changes to phase 1 remodeling when you decide it's time to tackle phase 2 remodeling down the road.
Layout
and Space Planning
Proper space planning of your home interior is a fundamental step in achieving a functional and aesthetically pleasing surrounding. This step is often overlooked or neglected by many homeowners and amateur interior decorators. If a room is improperly planned, it can feel clumsy and ackward at best, or in worst case scenarios becomes a room that is not enjoyed.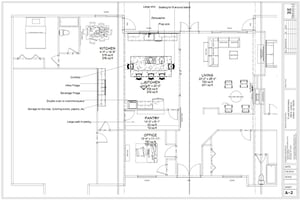 Our Design Team will use our Computer Aided Design (CAD) program to begin the space planning and layout your project.
Design/Build Remodeling Teams prepare detailed drawings of the project and work with you to finalize the layout, design and material selections.
Final Elevations
& Renderings
The Hochuli Design Team will complete the necessary elevations and computer generated renderings for you project. This gives you the opportunity to see what your completed remodeling project will look like once construction is complete.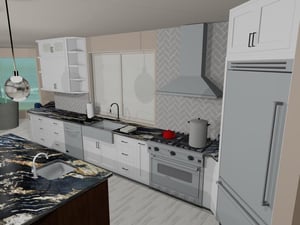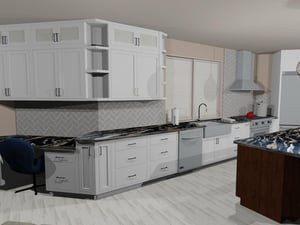 The Benefits of Working with a Design-Build Remodeler
Working with a design/build remodeling team eliminates the need for you to hire and manage several contractors independently to work on your project. For example, without a design-build firm you may need to hire and manage the work of a designer and/or architect, a general contractor, and several subcontractors for specific installations such as electrical, plumbing, drywall, flooring, and more. It's our responsibility, as a design-build remodeler, to manage all of this for you and deal with the day-to-day tasks such as ordering, scheduling and addressing any unexpected obstacles that may occur along the way. We prioritize regular communications with you so that you can make informed decisions and not have to worry about managing your remodeling project.
Kitchen Remodeling Project – "Before"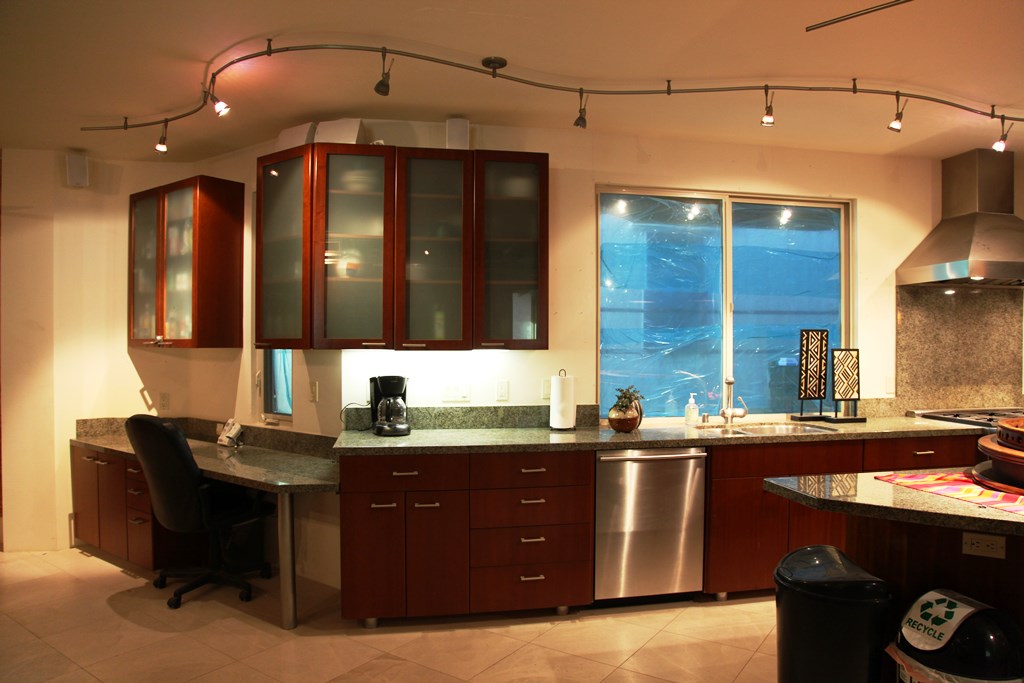 Kitchen Remodeling Project – "Rendering"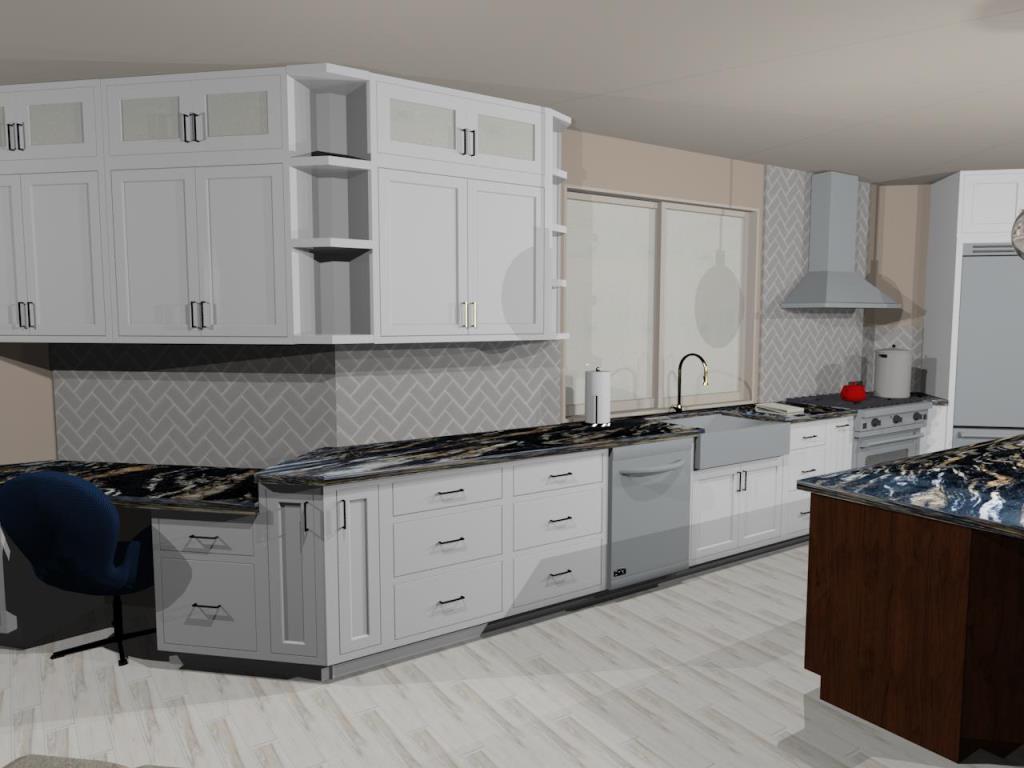 Kitchen Remodeling Project – "After"